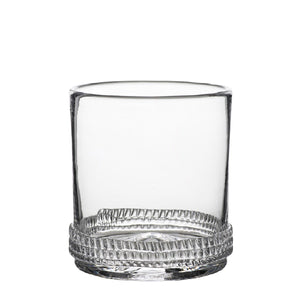 Dimensions: 3" W, 4" H
Capacity: 12 oz
Style number: B470/C
Overview:
From our Dean Collection - Cheers! Tinkling ice cubes, memorable cocktails and a room full of laughter makes an effervescent Saturday night. Our handsome, mouth blown glass grounded with a subtle glass rope base, compliments the evening with its sturdy feel and sparkling beauty. Raise your glass!
Details:
Measurements: 3" W, 4" H
Capacity: 12 ounces
Bohemian Glass is Mouth-Blown in the Czech Republic.
Use & Care:
Dishwasher safe, warm gentle cycle.
Not suitable for hot contents, freezer or microwave use.