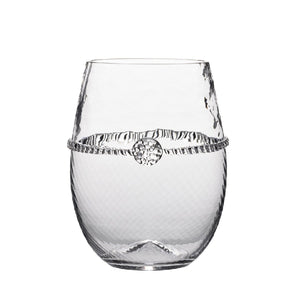 Dimensions: 4.5" H
Capacity: 14 oz
Style number: B398/C
Overview:
From our Graham Collection - Stunning optic glass catches the sun as you enjoy a crisp white wine or chilled cocktail on a summer afternoon. This modern essential adds sparkle to your everyday dining.
Details:
Measurements: 4.5" H
Capacity: 14 ounces
Bohemian Glass is Mouth-Blown in the Czech Republic.
Use & Care:
Dishwasher safe, warm gentle cycle.
Not suitable for hot contents, freezer or microwave use.