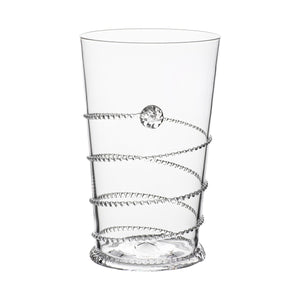 Dimensions: 3"W, 5"H
Capacity: 14 oz
Style number: B376A/C
Overview:
From our Amalia Collection - Our Amalia swirl is a cheery and seductive compliment to your favorite fizz, swizzle, punch, or julep.
Details:
Measurements: 3"W, 5"H
Capacity: 14 ounces
Bohemian Glass is Mouth-Blown in the Czech Republic.
Use & Care:
Dishwasher safe, warm gentle cycle.
Not suitable for hot contents, freezer or microwave use.