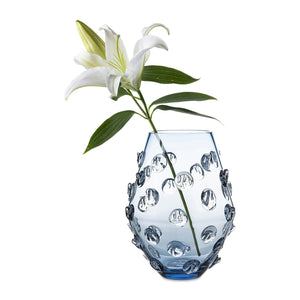 Dimensions: 7.25"W, 11"H
Capacity: 6.25 Qt
Style number: B256/B
Overview:
With a contagious hand feel and striking blue hue, this whimsical Florence vase, both unique and detailed, will be quite the stylish piece to hold your flowery beauties.
Details:
Measurements: 7.25"W, 11"H
Capacity: 6.25 Qt
Bohemian Glass is Mouth-Blown in the Czech Republic.
Use & Care:
Dishwasher safe, warm gentle cycle. Hand washing is recommended for large or highly decorated pieces
Not suitable for hot contents, freezer or microwave use.