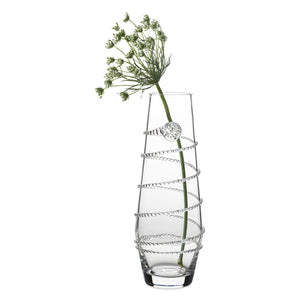 Dimensions: 2.25"W, 7.25"H
Capacity: 6 oz
Style number: B443/C
Overview:
Part of our Amalia Collection, this slender vase upholds such refined elegance, perfect for framing a single rose or frilled carnation.
Details:
Measurements: 2.25"W, 7.25"H
Capacity: 6 oz
Bohemian Glass is Mouth-Blown in the Czech Republic.
Use & Care:
Dishwasher safe, warm gentle cycle.
Not suitable for hot contents, freezer or microwave use.